CCRC Calendar
Family Child Care Connections
Saturday, November 10, 2018 10:00 am - 12:00 pm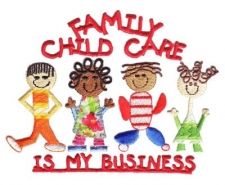 Location:
Lorain South Branch Library: 2121 Homewood Dr., Lorain, Oh. 44055
Description:
Family Child Care Connections
November 10th 10:00 am – 12:00 pm
at the Lorain South Branch Library 2121 Homewood Dr. Lorain, OH. 44055

Would you like to create and eat caramel apples?
Would you like an opportunity to talk with other Family Child Care Providers who truly understand the successes and challenges you face when owning your own child care business located in your home?
Would you find it helpful to learn how other providers have organized their homes?
Would it be helpful to share resources with local peers?
If you answered yes to any of these questions, make plans to come to the Child Care Resource Center to connect with other Family Childcare Providers, learn important news and updates and how they will impact your business. Share and learn resources that may make your daily work load easier. Finally, let your voice be heard by sharing your thoughts, questions and suggestions to guide how future opportunities may be made available to support you, your children and families.
For more information, contact
Delisa Nelson at the Child Care Resource Center at 440.242.0413 ext. 245
This form stopped accepting submissions on November 10, 2018 10:00 am EST.